Data Centres are huge real state costs for any IT organization. Today organisations are looking to set up a robust and secure data center, and at the same time, they are working on reducing hardware footprints. They are exploring options to virtualise their DC or collocate. Few challenges which organisation face to manage their data centres are:
• Complete Visibility and Real-time Monitoring
• Data Center protection against emerging threats
• Capacity planning and management
• Application availability & performance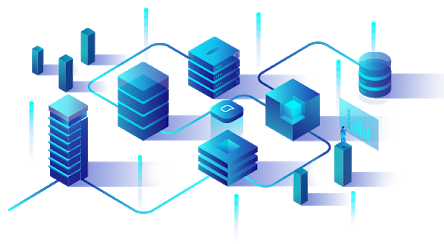 MN World consultancy and data centre solution offerings help organisations to overcome these challenges while implementing and managing data centres. Our consultancy help organisations to set up their own physical data centres or use Data Center Infrastructure as a service i.e. rental/colocation. We provide complete data centre active & passive products, and services like server, router, storage systems, firewalls, and other security products as well as passive components – cooling systems, UPS, and cabling followed by technical support, installation, and configuration as service.
Our product offering portfolio delivers consistent, highly secure, and reliable solutions for- Hyperconverged Infrastructure (HCI), private cloud, data protection, Virtual Desktop Infrastructure (VDI), SD-WAN, Software-defined storage (SDS), Software-defined Network (SDN), etc.
Our partnership with leading manufacturers across the world enables us to deliver affordable solutions which provide:
• Latest data center equipment
• Real-time monitoring & visibility
• Infrastructure management solutions.
• Protection against data breach, zero-day attack, and other security threats.
• Power distribution units (PDUs), and uninterruptible power supply (UPS)